---
Start a Training Plan
---
Jumpstart your running training today. With a professional training plan you are more likely to achieve your goal and less likely to get injured. Ultimately, high-performance is not simply about training more or harder. It is the result of science-based and experience-tested training. Train smarter, race faster!

Sandro Sket, CSCS
COACH & FOUNDER
Hi, I'm Sandro. I have been an athlete for most of my life. At the age of 17, I ran my first half-marathon and took up triathlon training. While my running performance initially improved quickly with higher training loads, I soon found myself digging into a hole, leaving me stressed, low motivation to train, frequent colds, and sidelined with injuries. In fact, it made me turn my back on running for several years in favor of other sports.
---
"SUCCESS IN RUNNING IS NOT JUST ABOUT TRAINING MORE OR HARDER, IT'S ABOUT TRAINING INTELLIGENTLY."
---
Only at my comeback at a later state — which went hand in hand with a postgraduate program as an
NSCA-Certified Strength & Conditioning Specialist (CSCS)
— have I realized that performance training is not just about training more or harder, it's about training intelligently. Ever since I have helped countless runners achieve new personal records. Let me guide you, too, with an effective
training plan
to improve your time at your next race or my flexible
online coaching
.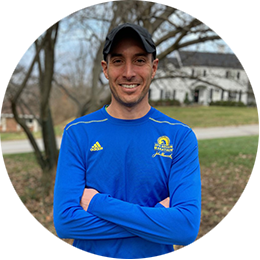 "Sandro's expertise and attention to detail has helped me improve more than I had thought possible. Through his online coaching, I was able to break my 20 year 5K PR by 21 sec to 15:48. And with his training plan, I was able to break my half marathon PR by almost 4 min to 1:14:29.
Shai Birmaher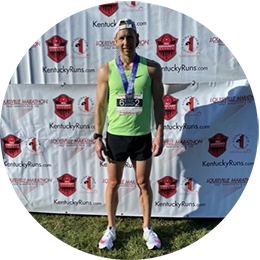 "Following the competitive marathon plan helped me reach a new PR with a first place overall finish in 2:39:37 on a hilly course. Sandro's scientific approach ensures that every run and workout has a purpose, culminating in arriving at the starting line fit, healthy, and fresh."
James Mount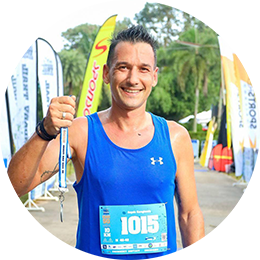 "Sandro's in-depth knowledge and understanding of sports coaching enabled me to successfully reflect on my training so that I can race at my very best. He is an approachable individual who truly cares in progressing a runner, at any level, to break his or her barriers to success."
Angelo Karagiannis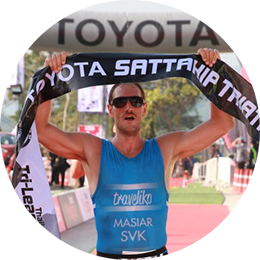 "Since I started training with Sandro Sket, my overall triathlon performance went up, especially in my weakest discipline that is running. Within 3 months I improved my 'off-the-bike' run by 25 sec/km without increasing my weekly running mileage."
Michaglio Masiar