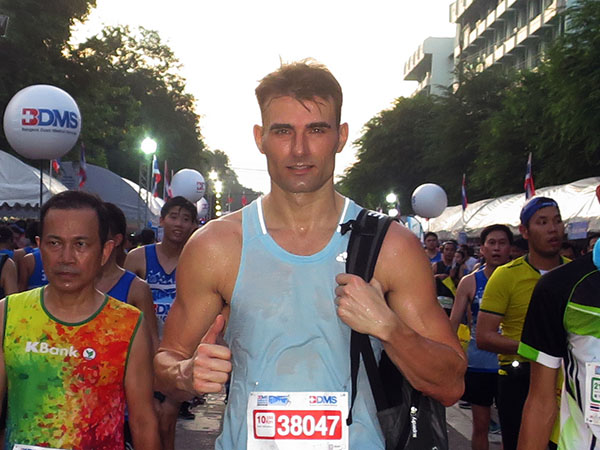 1-on-1 Online Coaching
Are you not getting faster despite having tried every conceivable method in training?
Hi, I'm Coach Sandro Sket, NSCA-Certified Strength & Conditioning Specialist (CSCS), masters athlete, and coach to competitive distance runners. I'm dedicated to the performance side of running, developing training plans that lead to faster race results.
Let me help you plan your training, monitor it, analyze it, motivate if necessary, and give timely advice. The world's fastest runners have a coach. You can too!
---
Qualifications as a Coach
NSCA-CSCS (Certified Strength & Conditioning Specialist)
EBFA-Certified for Foot Strike & Functional Movement
Experience as an Athlete
24 years of training experience
First 1/2 marathon age 17
Training Philosophy
Performance enhancement beyond the ordinary is only possible if the individual (genetic) strengths and weaknesses of the athlete are considered in training.

"Sandro's in-depth knowledge and understanding of sports coaching enabled me to successfully reflect on my training. He is an approachable individual who truly cares in progressing a runner, at any level, to break his or her barriers to success."
Angelo Karagiannis

"Since I started training with Sandro Sket, my overall triathlon performance went up, especially in my weakest discipline that is running. Within 3 months I improved my 'off-the-bike' run by 25 sec/km without adding extra mileage."
Michaglio Masiar
Apply for 1-on-1 Coaching
Hi, it's Sandro. If you're interested in coaching please fill out the form. I will then contact you with a few additional questions to see if we are a good fit. Thanks :)