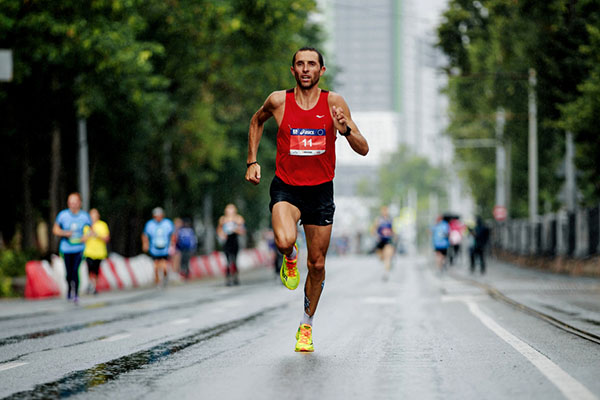 Training Plans
Extraordinary race results are the outcome of comprehensive, systematic training. Run faster than you thought possible with the 4SPEED™ Method that maximizes your general endurance, lactate threshold, VO2max, and neuromuscular power through funnel periodization within 8 - 16 weeks.

Train more effectively (and efficiently) to achieve faster race results.

✔ Develop your general/high-end endurance
✔ Elevate your lactate threshold/tolerance
✔ Boost your aerobic capacity (VO2max)
✔ Increase your neuromuscular power
Click here to learn more about the 4SPEED™ Method

Funnel periodization
– a modern training method used by many professionals. It preconditions your speed and endurance early in the training cycle so that you can reach a higher VO2max and lactate threshold in the subsequent focus block and eventually run a faster race pace.
1.
Foundation
- This is the
base + speed phase
which is characterized by extreme polarization.
2.
Pre-Competition
- This is the
fitness phase
with a focus on VO2max and lactate threshold.
3.
Race-Specific
- This is the
sharpening phase
where your race-fitness is brought to a peak.

Hi! I'm
Coach Sandro Sket
, NSCA-Certified Strength & Conditioning Specialist, masters athlete, and coach to competitive distance runners. I'm dedicated to the performance side of running, developing training plans that lead to faster race results.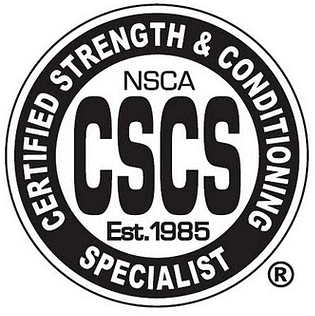 Certified Strength and Conditioning Specialists (CSCSs) are professionals who apply scientific knowledge to train athletes for the primary goal of improving athletic performance. They design and implement safe and effective strength training and conditioning programs.