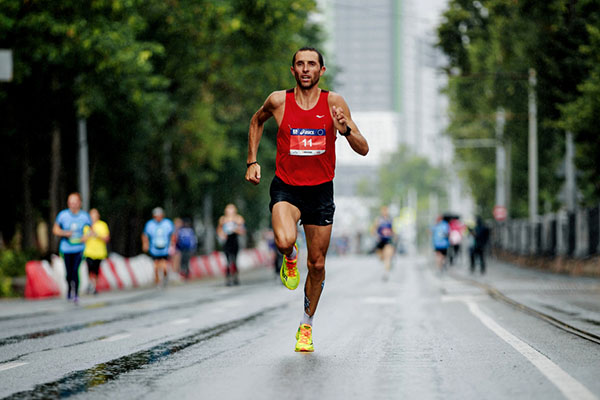 Your Personal Plan for a New Personal Record
Take the guesswork out of training with a professional plan⁠—made for you only. After an initial 1:1 consultation, I will design an effective (and efficient!) training plan in line with your goals.

✔ Your strengths and weaknesses
✔ Your current training status
✔ Your running training days
✔ Your weekly mileage
✔ Your exact race date
The Coach

Hi! I'm
Sandro Sket
, NSCA-Certified Strength & Conditioning Specialist and remote coach to competitive runners on 5 continents. Let me guide you, too, with performance-oriented training plans or 1:1 online coaching to achieve race results you never thought possible.
Qualification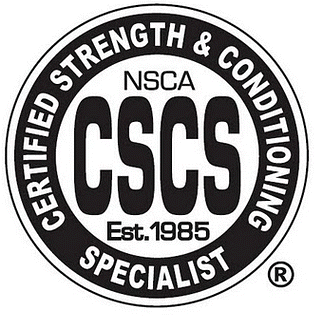 Certified Strength and Conditioning Specialists (CSCSs) are professionals who apply scientific knowledge to train athletes for the primary goal of improving athletic performance. They design and implement safe and effective strength training and conditioning programs.
Athlete Feedback (10K Race)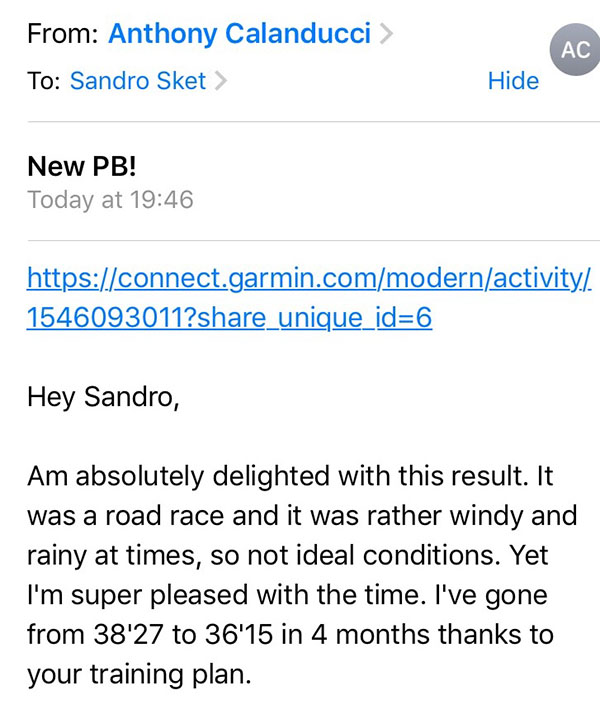 FAQs
For which race distances do you build custom plans?
800m
1500m/1 mile
5K
8mi
10K
10mi
Half Marathon
Marathon
Ultra-Marathon

What is the exact process?
Step 1: Select the duration of your training plan (8, 12, or 16 weeks).

Step 2: Fill out the basic athlete profile you will be linked to after your purchase.

Step 3: Receive an email from me within 24h to discuss your customization.

Step 4: Receive your custom plan*, train intelligently, and succeed on race day.

*You custom training plan can be uploaded to your Garmin watch. It can also be accessed from any computer or smartphone.
What is customized?
Everything is customized. Your individual workouts, your weekly structure, your weekly total mileage, your week-by-week training progression, and your taper weeks. Also, I will determine your paces and heart rate zones.
Is there ongoing coach to athlete interaction?
No. Of course you can contact me with an occasional question but for full coaching please see
1-on-1 Online Coaching
for more details.
Does the plan adjust to my work schedule?
Yes. You can determine your training days and discuss with me how much time you have available for training. That said, optimal training can outperform poorly directed higher training loads.
Do you coach runners of all levels?
Yes. Whether you're a beginner planning to run your first 5K, or an advanced competitor looking to break 3h for the marathon, I will help to get you there safely.
Do you coach ultra runners?
Yes. While I only offer standard plans for the classical road races - namely 5K, 10K, half-marathon, and marathon - I do design custom plans for other distances as well, including ultra and trail.
Do you coach triathletes?
Yes and no. I love to help triathlete's running performances but I am afraid I won't be able to assist with cycling and swimming. But I do have a basic understanding how running fits into multi-sport events as I was an avid triathlete as a teenager.

"Sandro's in-depth knowledge of sports coaching enabled me to successfully reflect on my training. He is an approachable individual who truly cares in progressing a runner, at any level, to break his or her barriers to success."
Angelo Karagiannis

"Since I started training with Sandro Sket, my overall triathlon performance went up, especially in my weakest discipline that is running. Within 3 months I improved my 'off-the-bike' run by 25 sec/km without adding extra mileage."
Michaglio Masiar
*Need a special number of weeks? Email me at
sandro@run4speed.com
and I'll build exactly what you need.