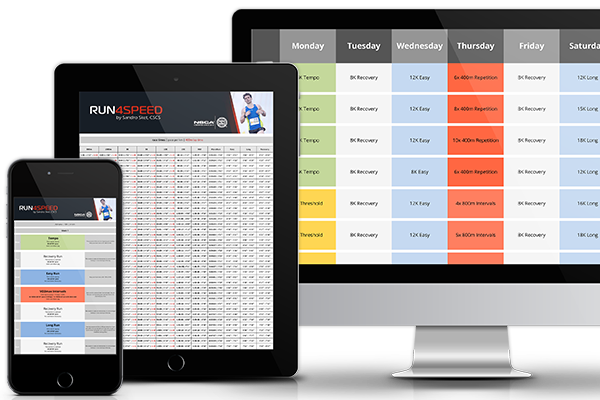 10K Pre-Elite Plan
This 10-week plan averages 50 miles (80 km)/week with 5 - 7 runs/week (2 of which are optional). It includes easy runs, long runs, threshold runs, VO2max intervals, and repetitions.
The long run starts at 10 miles (16 km) and peaks at 15 miles (24 km) in week 8.
4SPEED™
funnel periodization – designed to enhance your general endurance, lactate threshold, VO2max, and neuromuscular power specific to the demands of the 10K.
I'm only an email away for questions that may arise during the course of this training plan. Simply send me a message and I'll answer within 24h:
sandro@run4speed.com