The dazzling displays of running performances of Olympians are so far away from 'average' that it can be daunting to imagine to be anything like them. And yet they're humans, just like you and me. The striking question is, what do Olympians differently to achieve such remarkable results (apart from having won the genetic lottery). Find out which elements you can apply as well.
"Olympians are masters of motivation, structure, and discipline."
THE TRAINING ATTITUDE OF OLYMPIANS
First and foremost you will need a genuine love for the sport. And by that, I mean being a dedicated runner, not just a seasonal runner or a fitness freak who's using running as a necessary evil to stay in shape. I talk about being into it as a lifelong enthusiast chasing personal records over various distances. Anything less than that and you will not be able to tolerate the discomfort of tough workouts.
Secondly, you will need to discover where your true motivation comes from. Do you want to prove the naysayers wrong? Did you experience some sort of trauma that serves as a catalyst for the drive to win? (Think of Michael Phelp's 'dark side'). Or are you simply striving for excellence to uncover the hidden potential inside of you? It is important to be aware of your source of motivation.
See also: Free Training Template
Once you have clear intentions, you will have to come up with the discipline to follow through. That means running has to become your number 1 priority! Don't get me wrong, you may be working 8h a day and be training just 1h. But the point here is: never skip. In performance training, one adaptation piggybacks on another. If you start skipping sessions you may not attempt training for PRs at all.
Finally, just training more or training harder is not the holy grail of achieving athletic peak performances. You will need to structure your training in ways that goes beyond of what average Joe is doing. Running may be an easy activity, but the training structure of elite athletes is incredibly complex. It has to be the right training, at the right time to maximize performance and minimize the risk of injury.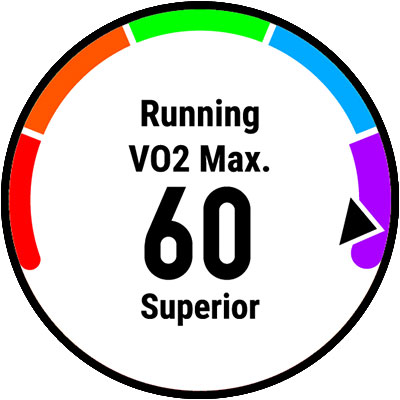 Run Faster Than You Thought Possible
at Your Favorite Running Distance
5K Plans ● 10K Plans ● HM Plans ● MRA Plans
THE TRAINING METHODS OF OLYMPIANS
It starts with the workout itself. Does it have a clear purpose? It should. Every time you hit the park or the track it must be crystal clear what energy system you are training (or which combination thereof), to what extent fast-twitch fibers are at play, whether the workout is predominantly muscular or cardiovascular, …, the list goes on. Specific workouts in different intensity zones lead to specific adaptations.
The next step is the structure of your training week, commonly called a microcycle. Not only is it mandatory to place the right combination of different workouts, you will also have to arrange them in a sensible order to ensure adequate recovery. For instance, your key sessions (usually a Tempo Run, VO2max Intervals and the Long Run) will need to be spaced out and cushioned by easier efforts.
See also: 1-on-1 Online Coaching
But it doesn't end here. Although the majority of runners completely ignore mesocycles (focus blocks of several weeks developing a specific skill e.g.: speed endurance), it pays big dividends to approach training in a logical order. It's not wise to train at race-specific efforts before a base of general endurance and raw speed is established. Training and racing without mesocycles will be sub-optimal.
Finally, in the grand scheme of things, is the macrocycle. It's usually the span of an entire season leading up to your peak race. This encompasses all other cycles mentioned above. Research has shown that our bodies adapt for a period of maximum 24 weeks before we hit a plateau. Hence, after a successful season, it's time to wrap up and go easy for a few weeks to refresh mentally and physically.
Chances are, that many concepts mentioned in this article sound foreign to you. But fret not, there is a reason why even Olympic level athletes don't design their own training plans. The science behind extraordinary performances is incredibly complex. Make sure you choose the right training plan (and not just an app), and better yet, have your training plan individualized to your needs. 
Learn more about 5K Training ● 10K Training ● Half-Marathon Training ● Marathon Training
Sandro Sket, CSCS