Running goals matter. But given the wide array of benefits the sport of running has to offer, it can be a daunting task to put the priorities in order. If you are like most runners, there is not just one single benefit you aim for in training. Most likely it's a combination of staying healthy, looking great, and achieving new performance goals. In this article you will find the right balance for yourself.  
"Health is essential, looks are enviable, performance sets you apart."
THE GOAL OF RUNNING
The 3 major running goals are health, looks, and performance. And I may add 'mental health', as we runners are all addicted to some degree to the 'runner's high', which isn't a bad thing at all. You could look at it as the internal reward for improving your physiology – although I doubt this is the mechanism behind it from an evolutionary perspective. In any case, it reinforces consistency to keep running.
As far as health is concerned, every runner is well aware of the benefits of running training (as well as the potential negative consequences of training errors). Health is not an option, it is a necessity. Without health, neither good looks nor top performance is possible – at least not in a sustainable way. In fact, health is the number 1 reason people run as it adds significantly to life quality.
See also: Free Training Template
Looks, on the other hand, are secondary. But wait, are they really?! If I believe what I see on social media, a great physique matters a great deal. Perhaps appearance is not quite as important for us as for a bodybuilder – but nevertheless – who minds looking great. Athletic looks are not just a side-effect of running, though. You will have to spend an additional 1 – 2 hours/week with weights. More on that later.
Performance is where it's really at, in my opinion. We humans are driven to better ourselves and running progress is very measurable. Faster times at 5Ks, 10Ks, half marathons and marathons are not a matter of luck. They're the direct outcome of disciplined, intelligent training. In a way, an increase in performance, such as a new personal record, is a display of your mental and physical capacity in general.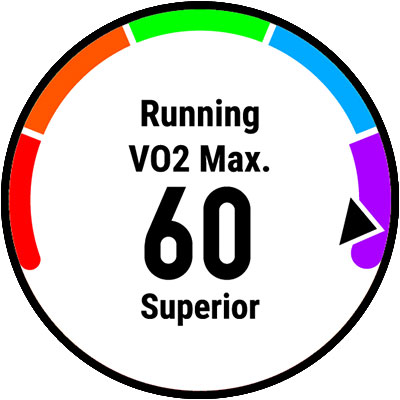 Run Faster Than You Thought Possible
at Your Favorite Running Distance
5K Plans ● 10K Plans ● HM Plans ● MRA Plans
HOW TO BALANCE HEALTH, LOOKS & PERFORMANCE
Health, looks, and performance are interconnected in many ways. For instance, if your body composition improves then your health and performance benefit as well. In other words, the effect is synergistic. Now, the overarching question is: "How can you optimize your training to improve on all 3 fronts simultaneously, and thereby, reach out to the next level as a runner in general?"
Training for optimal health follows a U-shaped curve. You will need to hit a certain threshold of time spent training to see results, but above 60min/day you won't reap additional rewards. Quite the opposite. The risk of overtraining, and therefore burnout and injury increases. This is, of course, dependent on your current training level. Ideally 45 – 60min/day training, 6x/week, with 1 full day rest.
See also: 1-on-1 Online Coaching
The 3 pillars to achieve a great physique are strength training, high-intensity intervals (HIIT), and long duration steady state exercise.  Yes, all of them matter. As a runner, regardless of your favorite distance, you will have HIIT and long duration steady state already covered. An additional 2 strength training sessions per week are all it takes to sport a well-proportioned, athletic, and toned body.
Improvements in running performance are not easy for 2 reasons: #1: One adaptation piggybacks on another, meaning if your training progression doesn't follow a logical sequence (yes, that's the purpose of training plans) then you won't improve. 'Just running' won't cut it. #2 is consistency. If you don't complete at least 90% of your workouts then you will sabotage your performance on race day.
The key takeaway of this article: Find your 'sweet spot' in training, keeping an eye on optimal health, athletic looks, and superior performance. All it takes are a few minor tweaks in training structure to make a measurable difference. Since you spend several hours a week training anyway, you may just as well do it right. More often than not, that means training smarter instead of just training harder. 
Learn more about 5K Training ● 10K Training ● Half-Marathon Training ● Marathon Training
Sandro Sket, CSCS