I read a great quote in a British newspaper not long ago. It said: "If you can get addicted to something as awful as running, then don't try cocaine!" At its core, it sums up our attitude towards training. We runners are trainaholics and we embrace it. But how much (volume), and more importantly, how many days (running frequency) should competitors like us hit the road, or track for that matter?

 "Training frequency in itself is not a major player in performance improvement."
ON VOLUME, FREQUENCY AND QUALITY
Training volume is arguably the most important factor to increase your performance. You train more, you get better results. Though, for most runners 40 miles/week (64km) represent a cut-off point beyond which further improvements are difficult to measure. The same is true for the reverse, as 15miles/week (24km) are too little training volume unless you race 5Ks only and possess great talent.
The minimum training frequency for performance improvements postulated by the majority of coaches is 3 runs/week. The 'FIRST' training method is one of its proponents. I believe, however, a minimum of 4 runs is necessary. The weekly key sessions for all distance runners are Tempo, Intervals, and Long Run. But it is not feasible to schedule a weekend long run without a lengthy easy run mid-week.
See also: Free Training Template
Finally, there's the measure of quality. Not all of your weekly miles account equally for performance enhancement, of course. Higher intensity runs yield more benefits than lower intensity runs with a wider spectrum of adaptations. Though, keep in mind that it is not wise to conduct more than 20% of your weekly volume above your lactate threshold, or else you'll run the risk of overtraining – literally.
The art of training plan design is to blend volume, frequency and quality in just the right amount, at just the right time in your training cycle. For example, if you keep your weekly volume and training quality (intensity) constant, but reduce training frequency, then you will positively increase the effect of each training session as the individual workouts get longer in duration, and are therefore harder.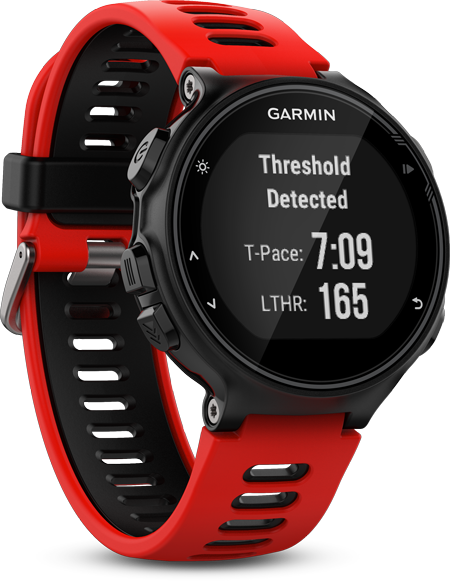 Run Faster Than You Thought Possible
at Your Favorite Running Distance
5K ● 10K ● HM ● Marathon
THE 4 ESSENTIAL WORKOUTS
The first key run of the week in my training programs is usually an extended effort around lactate threshold. This can be as slow as a high-end aerobic workout at marathon pace or as fast as Cruise Intervals at 15K race pace. Again, this depends on your event and where you stand in your training cycle. I don't recommend scheduling a hard session the day prior or after this demanding workout.
The second key run of the week (usually a Wednesday) is a lengthy Easy Run, which establishes the foundation for the weekly Long Run at the end of the week. This is the one session I keep unchanged throughout the entire training cycle in order to gauge changes in performance with the help of a heart rate monitor. Although being 1 of the 4 key runs, it doesn't count as a hard session.
See also: Training Plans for Faster Race Results
The third key run of the week is entirely anaerobic, regardless of your event. I suggest taking this session to the track if you have one available in your vicinity. Not only will you be able to measure your splits more accurately, it will also change your mentality. This session is all about speed – Intervals from 10K pace all the way down to 800m pace, depending on your event and current training cycle.
The fourth key run of the week is traditionally the Long Run. Most coaches suggest limiting the length of the Long Run to 30% of your overall training volume. While that makes sense in most cases this rule can be broken at times if you are an advanced runner. Now, it is not necessary to go on extended Long Runs weekly, but I do suggest to make frequent use of add-ons such as fast-finishes.
As we have seen, the desired adaptations for faster race results are not dependent on running frequency and running volume alone. The 'secret sauce' lies in #1: well-designed, purposeful workouts, #2: its intelligent combination within the microcycle (week) and #3: its logical progression throughout the mesocycles (3 – 6 week long phases). Around this framework, you can fill in recovery runs or cross training. 
Learn more about 5K Training ● 10K Training ● Half-Marathon Training ● Marathon Training
Sandro Sket, CSCS