Recovery supplements aren't given the same attention as performance enhancing supplements, or even PEDs. Yet I will argue that the indirect performance gains of recovery supplements are hugely underestimated by most runners. In this article, we will look at the most potent supplements and its mechanisms by which you will adapt and recover faster from training and racing.
"Recovery enhancing supplements maximize adaptations and minimize injury."
THE CASE FOR RECOVERY SUPPLEMENTS
When we look at performance enhancing supplements for runners, we won't find a wide variety of choices. The 3 supplements that actually have proven to be effective are creatine, sodium bicarbonate and caffeine (or simply coffee). However, creatine only improves sprint times and sodium bicarbonate is only a good lactic acid buffer for events ranging from 800m to 3000m.
Now, of course, there is also the dark side of ergogenic aids – namely performance-enhancing drugs, or PEDs. This includes erythropoietin (Epo), human growth hormone (HGH), synthetic testosterone and anabolic steroids. While they are effective, the potential side-effects outweigh the benefits, such as downregulation of your natural production of these hormones and a reduced muscle receptor sensitivity.
See also: Free Training Template
The most potent ergogenic elixir is training! Fatigue resistance can be improved by 1500 – 3000% and speed over shorter distances can be improved by 10 – 25%. No drug leads to similar performance gains. Therefore, the major performance limiter is the volume and intensity of training your body is able to safely tolerate. That's where recovery supplements can give you an edge over your competitors.
There is a wide variety of recovery supplements available on the market. Adaptogens help to nourish your endocrine and nervous system, proteins and amino acids to provide the building blocks to recover your muscles, and certain compounds ensure the health of your bones, joints, ligaments, and tendons. Let's have a look at 4 broad categories and examine which are worth your money.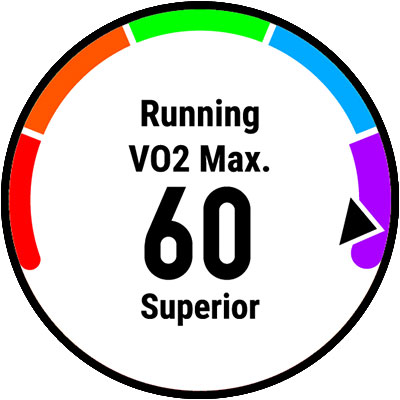 Run Faster Than You Thought Possible
at Your Favorite Running Distance
5K Plans ● 10K Plans ● HM Plans ● MRA Plans
THE 4 TYPES OF RECOVERY SUPPLEMENTS
I often read in running magazines that chocolate milk is an ideal post-workout drink. Tell that a bodybuilder and you'll get slapped. The by far best protein source in terms of fast absorption with a complete amino acid profile is whey protein. Milk, by contrast, contains 80% casein and only 20% whey. Take 15 – 20g of whey within 30min post running while your natural anabolic hormones are elevated.
I also advise runners to supplement with BCAAs and Glutamine. Branched-chain amino acids act anti-catabolic (limit muscle protein cannibalism when glycogen stores run low) which is especially important during long runs. Ingest them 1 hour prior your workouts. Glutamine, on the other hand, fuels your immune system and can be supplemented in small amounts throughout the day.
See also: 1-on-1 Online Coaching
For ligament and tendon health you can complement your diet with collagen (type I and III), glucosamine, MSM, and chondroitin. Although all these substances occur in certain foods we eat and can also be naturally produced in the body, research has shown some relief in athletes who supplement with it. This is, however, not a free pass for training mistakes. Tendons and ligaments are slow to heal.
Then, there are adaptogens that nourish the endocrine system. I have had the best results with gelatinized Maca and Cissus Quadrangularis. They are particularly helpful to restore balance when you experience signs of adrenal exhaustion caused by overtraining. The list of adaptogenic herbs is long, and so are its praised benefits. Trial and error will determine what works best for you individually.
The key takeaway of this article: Make sure you set the right training stimulus in running supported by an adequate diet. Supplements can't compensate for training errors or deficiencies in macro- and micronutrient intake. Always take supplements in the minimum amount necessary and consider the timing as well for maximum effect. 
Learn more about 5K Training ● 10K Training ● Half-Marathon Training ● Marathon Training
Sandro Sket, CSCS