Racing weight, as the name implies, stands for your optimal body weight to achieve your fastest race results. In most cases that means lowering your body fat percentage, but in some cases it may mean an increase of the size of your functional muscles. Either way, it necessitates training and nutrition intervention. In this article, you will learn how to go about it.   
"Your racing weight directly affects your VO2max and power to weight ratio."
TRAINING FOR YOUR OPTIMAL RACING WEIGHT
Distance runners are well aware of the connection between body weight and VO2max. The lighter you are, the higher your relative maximal oxygen consumption. When it comes to "power to weight ratio" things are not so clear. The optimal weight to run your fastest time over long distances is a compromise between VO2max and enough functional muscle tissue to achieve the necessary stride power.
In the fitness community, HIIT (high-intensity interval training) is praised for being the magic workout mode to increase your fitness and to improve your body composition – and all of that without spending much time. Well, yes and no! If your training regimen doesn't include a solid base of low-intensity, steady-state running then you won't be able to sustain HIIT at the necessary volume and intensity.
See also: Free Training Template
Any competitive runner knows, that 80% of your training volume has to be carried out at low-intensity of 60 – 70% of VO2max in order to avoid burnout. (Note that this isn't jogging, it's still reasonably fast). This low intensity can be performed for fairly long distances on a daily basis. Besides, not only will it burn more total calories per week than any HIIT program, it also taps more into fat as a fuel source.
HIIT, by contrast, draws it's benefits via the endocrine system. It has a profound effect on the release of HGH and testosterone, both of which are powerful anabolic hormones that burn fat and repair muscles. These values stay upregulated for quite some time after training. However, if this type of workout is done too often it can also raise cortisol to abnormal levels which negate the desired outcome.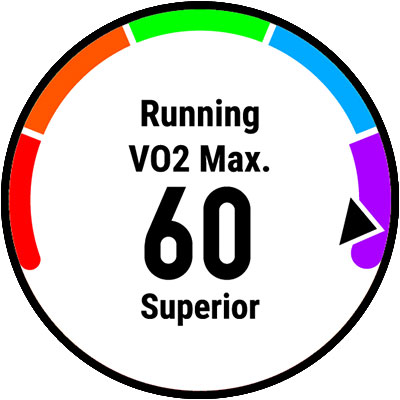 Run Faster Than You Thought Possible
at Your Favorite Running Distance
5K Plans ● 10K Plans ● HM Plans ● MRA Plans
NUTRITION FOR YOUR OPTIMAL RACING WEIGHT
In order to achieve an athletic, lean physique you will need to balance your macronutrients with every meal. Carbohydrates, fats, and protein all have vital functions in your body. There has been a trend lately for low carb diets. However, bear in mind that the oxygen cost to utilize glycogen (carbs stored in muscles) for energy is lower than for fat. If you have time goals make sure you ingest enough carbs.
Nutrition timing is another, almost equally important factor as meal composition. Your body can absorb only so many nutrients at a time. You will look and feel better if you spread out your total daily calories to 5 or 6 smaller meals. On a side note, I'm not an advocate of fasting. When your body senses a consistent flow of nutrients it will not trigger the need to store excess energy in the form of fat.
See also: 1-on-1 Online Coaching
The meal quality is another major aspect contributing to a superior athletic shape. Replace sugar with complex carbs (to keep insulin levels low), choose high-quality fat sources such as olive oil, seeds, and nuts and use proteins that feature a complete amino acid profile. The same goes for vitamins and minerals. The more nutrient dense your diet, the fewer cravings you will experience throughout the day.
Supplements play a minor role in body composition, although the supplement industry may tell you otherwise. The few products I recommend are BCAA's before workouts to prevent muscle breakdown induced by low blood glucose levels, and whey protein immediately after workouts to take advantage of the 'anabolic window' mentioned before. Also, be aware of too much coffee as it reduces DHEA levels.
The key takeaway of this article: When it comes to training as well as nutrition, more or less of something is not necessarily better. You've got to do things in the right balance. Staying in peak shape year-round has more to do with good habits in these areas than willpower. Once you have figured out the right formula for training and nutrition you will look and perform better than ever before. 
Learn more about 5K Training ● 10K Training ● Half-Marathon Training ● Marathon Training
Sandro Sket, CSCS